Introduction
TouchCopy performs a device backup in order to read your iPhone data such as Message, Contacts etc. If this backup fails to complete you may see a message like this "Snapshot Relocator returned false" one...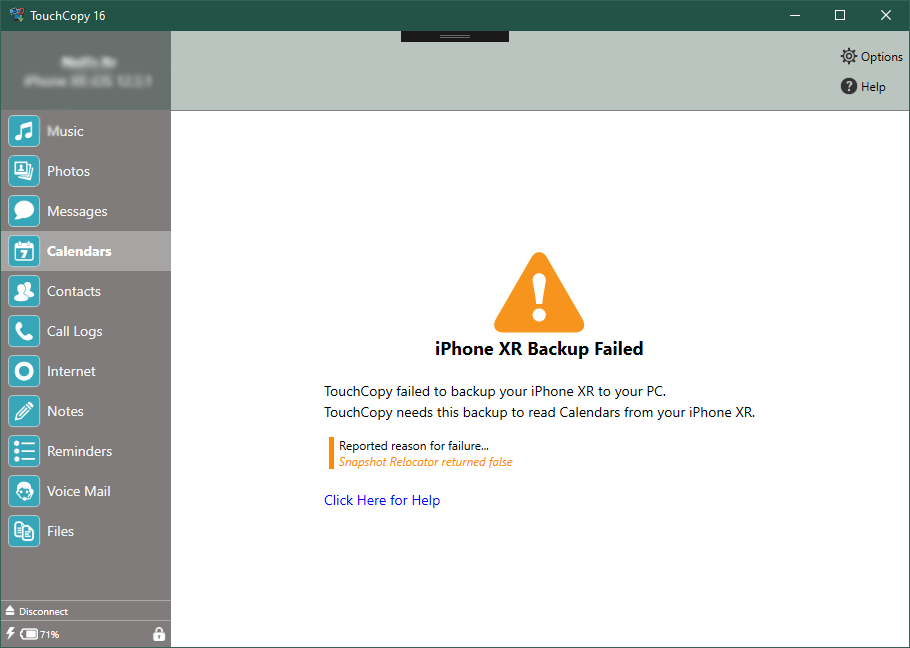 If you receive this error, you can perform a normal iTunes backup of your device and then re-run TouchCopy to use that backup instead.
Procedure
1. Run iTunes and connect your iPhone.
2. In iTunes click the device icon...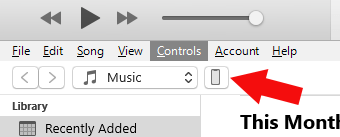 3. Click the "Back Up Now" button. This will start a backup of your device to your local PC.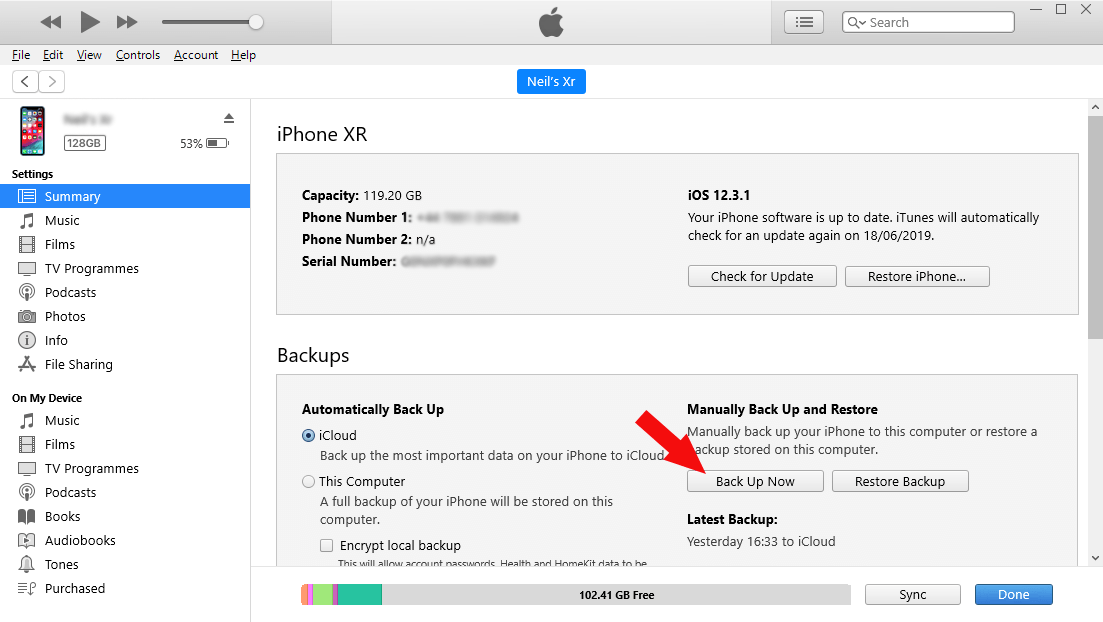 4. Once complete, close iTunes and run TouchCopy.
5. Attempt to load your device data (e.g. Messages, Contacts etc) into TouchCopy.
6. If the backup fails - TouchCopy will display the error message again but this time there should be an option to use the backup you have created with iTunes. Click the "Yes, use older backup" button.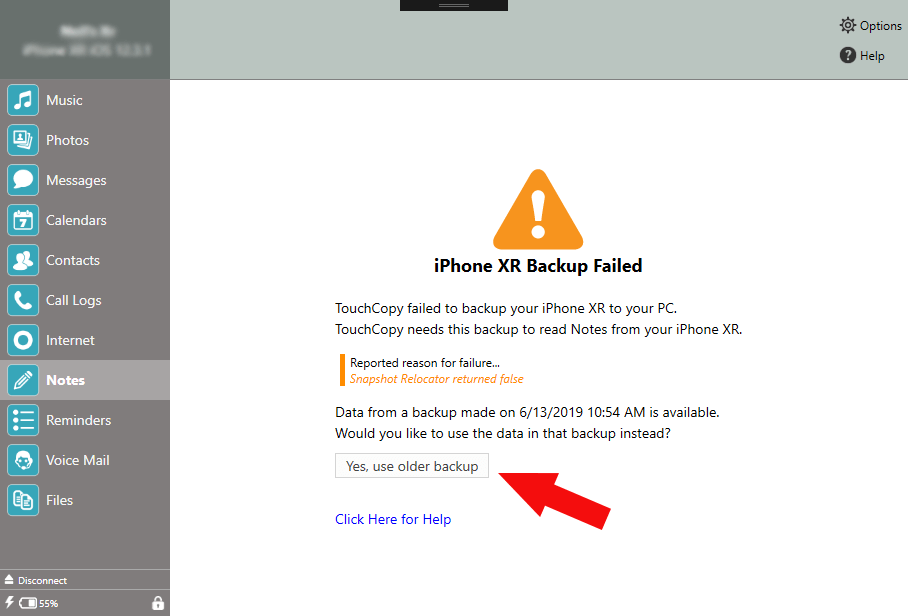 7. Your data should load into TouchCopy as usual.
Further Help
If this still fails for you - please contact our support team for further assistance - noting the error message reported in orange.