Once you have copied music from iPod / iPhone / iPad using TouchCopy, the music files will be safe on your computer.
You are then free to add the music to your iTunes library, and even sync the music with another device. Here's how it's done:
Summary
To restore your iTunes library from a backup made by TouchCopy, follow these steps...
Open iTunes, select the "File" tab and then click "Add Folder to Library..."
Select the folder containing the music that was backed up by TouchCopy.
Sync your updated iTunes library back to your device.
Download TouchCopy Now:

Detailed Steps
TouchCopy can be used to backup your iPod or iPhone to your computer or an external drive.
If you have chosen to backup your iPod to your hard drive, TouchCopy will copy your music, videos, podcasts, tv shows and playlist to the iPod Content folder on your desktop. You can change the location on your hard drive where your iPod is backed up by using TouchCopy options.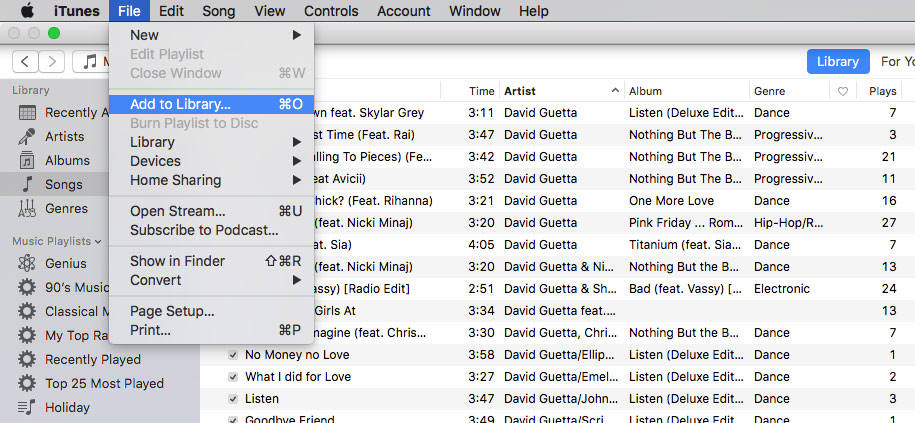 To restore your iTunes library from a backup, open iTunes, select the File tab and then click on "Add to library". From there navigate to the location on your computer where your backup is stored and click on OK. Wait for iTunes to finish importing your music.
Then, connect your iPod or iPhone and use iTunes to re-sync it, which will reload your music back to your device.