If your Android device has an SD Card, Droid Transfer will recognise your SD card and allow you to access files on it. Droid Transfer allows you to copy files onto your SD card rather than your device storage.
For Droid Transfer to recognise your SD card, please check the settings below:
Ensure that your SD Card is mounted in your device. Most Android devices will automatically mount an SD card for you when you insert it. On some devices, you may need to go to Settings > Storage > SD Card. Here follow the prompts to complete the process to mount your SD Card.
Ensure that the correct permissions are set on your Android device so that Droid Transfer can access the SD Card. On your Android device, ensure that the Transfer Companion app has access to Storage. See detailed instructions on how to ensure that correct permissions are provided.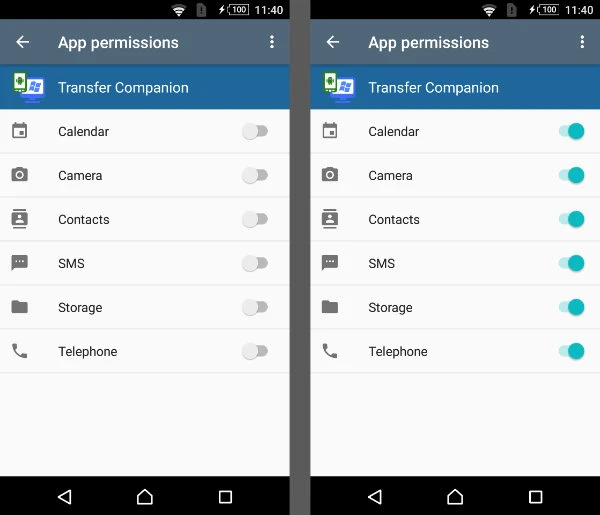 To access the SD card on your phone, connect your Android device and your PC as described in our Setup Guide.
Once connected, tap the menu icon in the top right corner of the Transfer Companion app and then tap 'Use SD Card'.

Tap 'Browse' in the message box as below.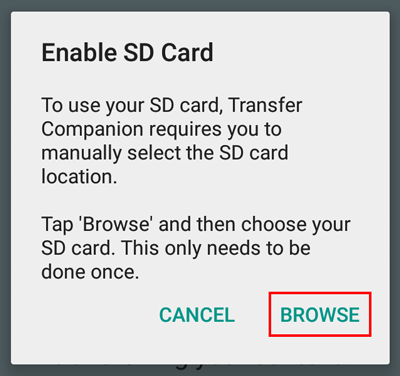 Select your SD card location. If your SD card is not displayed by default, you may need to tap the 'Show SD card' option by following the steps below.
Open the menu by tapping the 3 horizontal lines at the top of the phone screen, then select your SD card.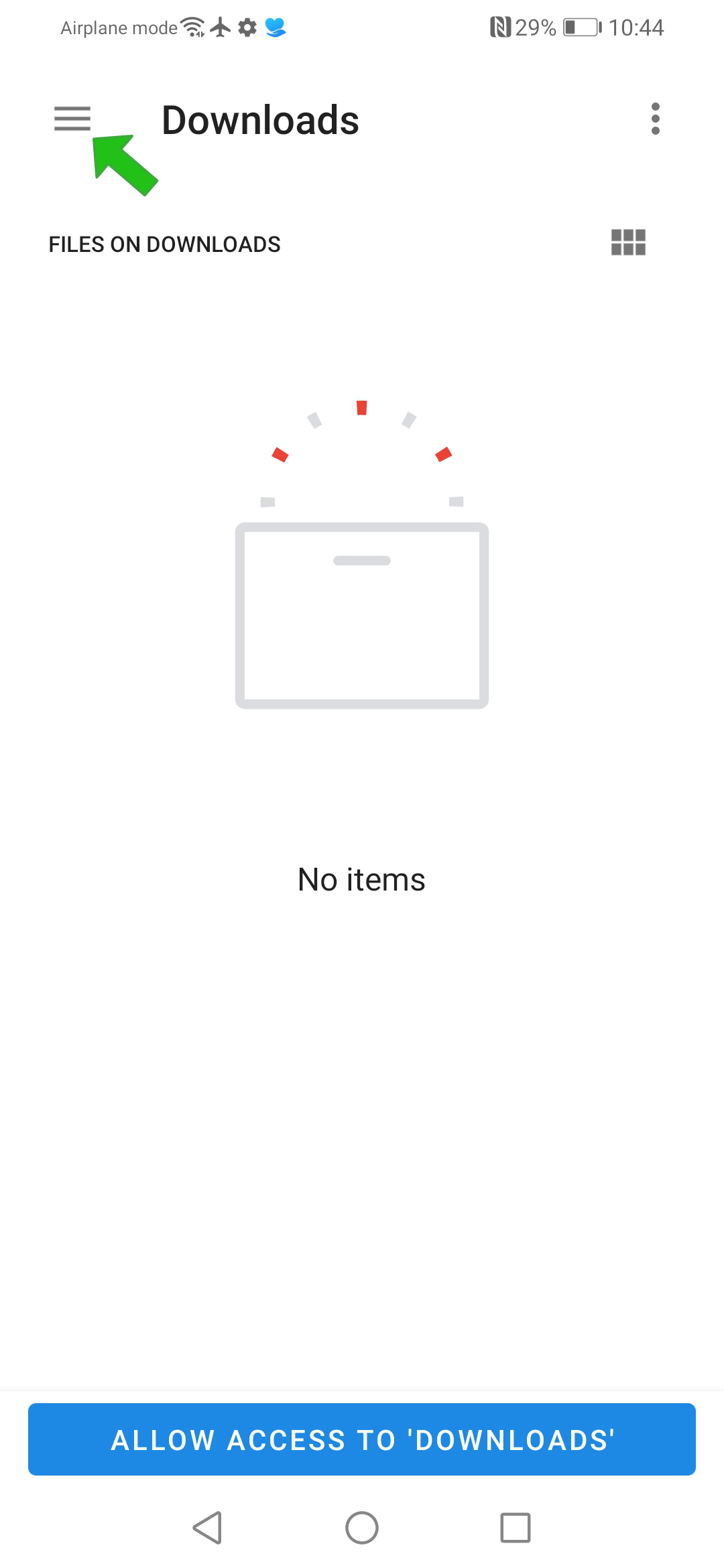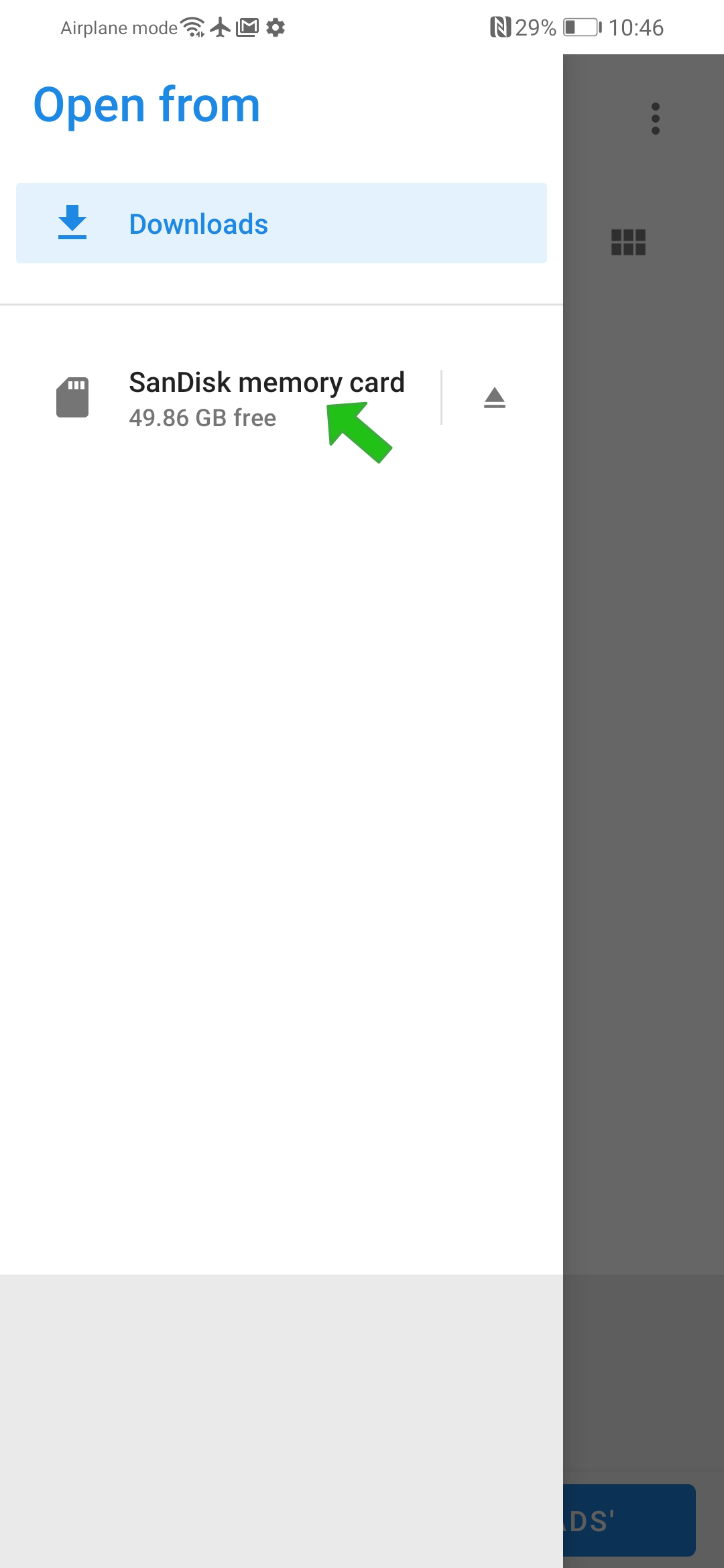 Tap the button at the bottom of the screen to allow access to the SD card, then tap 'Allow' to confirm.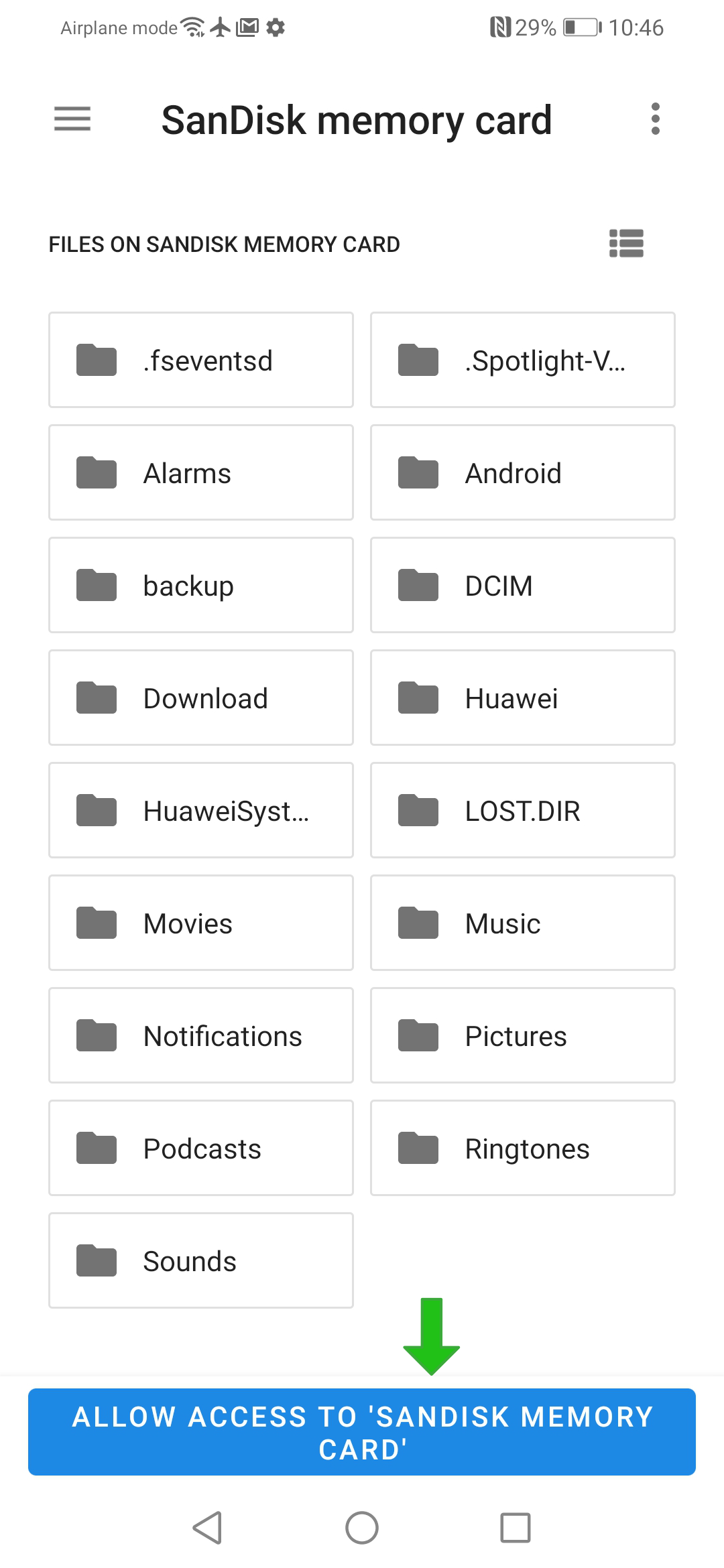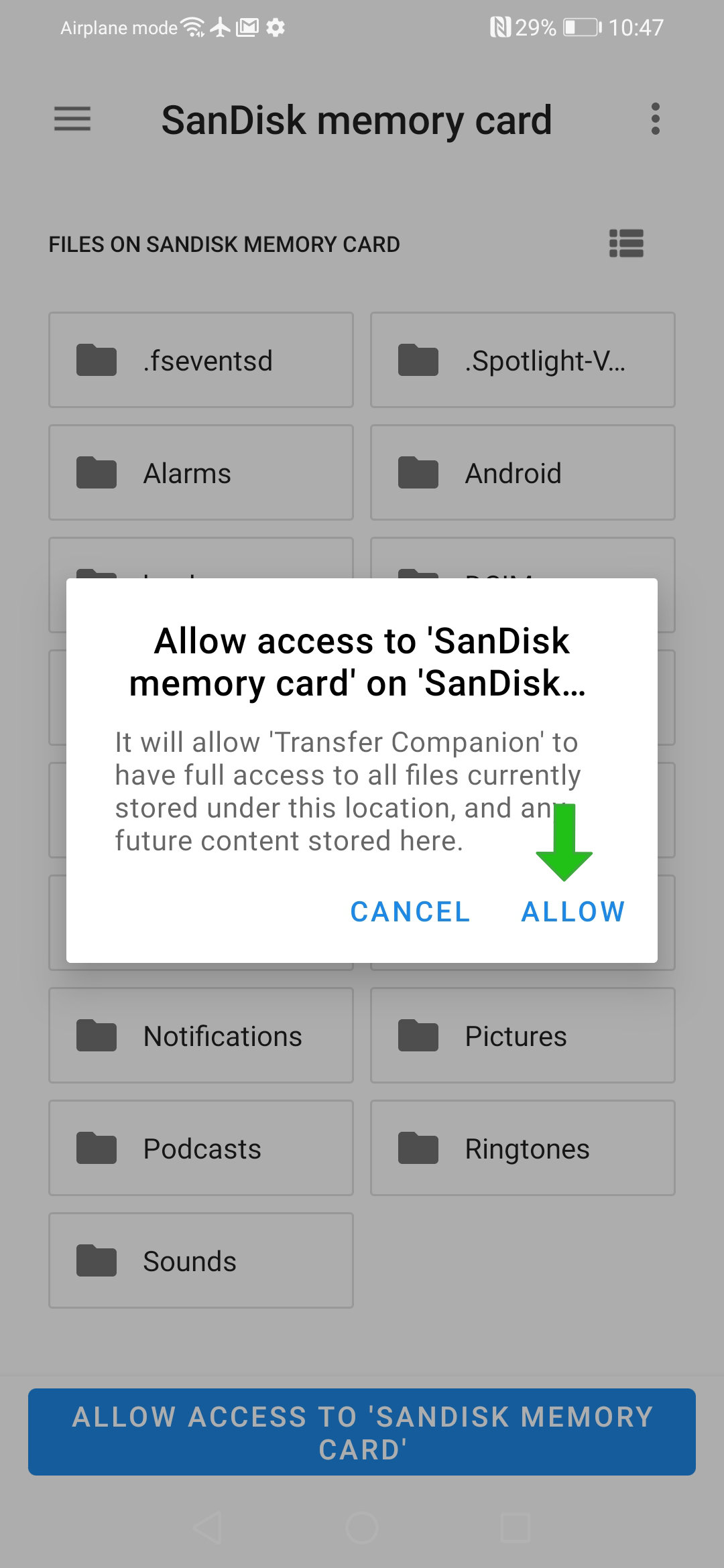 Once your SD card has been selected, content transferred to your device through Droid Transfer will now be copied to the chosen SD card rather than your device storage.
To revert to using device storage within the Transfer Companion app, follow these instructions.
Also, please see the Droid Transfer user guide for more information on how to copy files between your phone and your PC.