To access your iOS device messages, contacts, notes, calendars, call history and reminders, TouchCopy will first attempt to create a backup of your device on your computer. Please make sure that your computer has sufficient free storage space to store a full backup of your iPhone.
If you have previously backed up your iPhone to your computer, you will also have the option to view data in your existing backups. This will be faster, but may not contain your most recent messages and other files.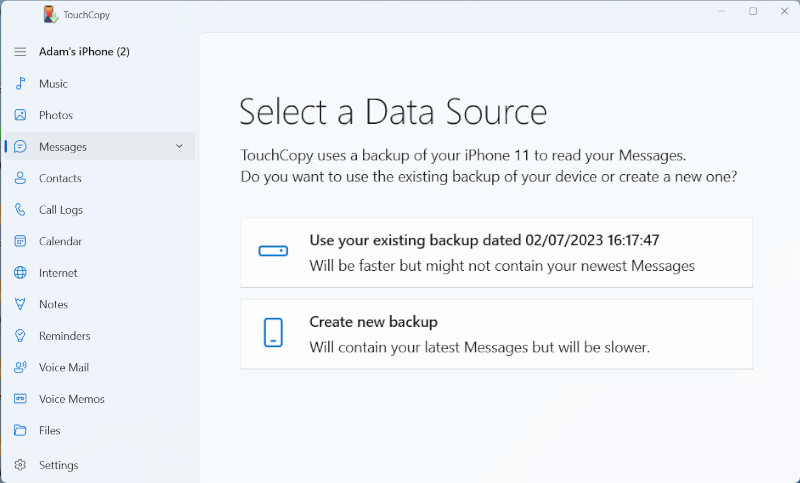 To view all your iPhone content from your computer, we recommend encrypting your iPhone backups. For example, call logs can only be viewed in TouchCopy if your iPhone backups are encrypted. See here how to create a new encrypted backup your iPhone, iPod Touch or iPad.
You can also use TouchCopy to backup your iPhone to an external drive as detailed here.
If you're having issues creating a backup with TouchCopy, please see our troubleshooting articles below:
TouchCopy is stuck while creating a backup of my device >
What Next?
Check out our walkthrough video below to see how to get started with TouchCopy - from connecting your device to saving each content type to your PC or Mac: