If you previously purchased software on our store and you cannot find your original email containing the activation code, you can search our database for your activation codes.
You can use this page to find your purchase records for all your purchases made on our webstore within the last 5 years based on your email address. This page will also provide links to download your purchased software version.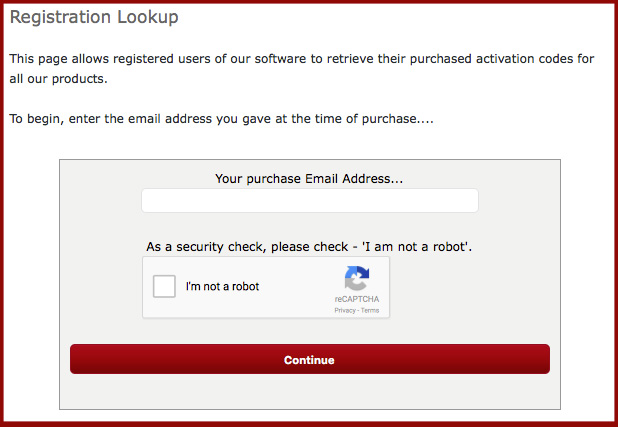 Microsoft / Mac App Store purchases
If you make a purchase on the Microsoft or Mac app store, you won't have received an activation code. Please simply login into your Microsoft or Apple account and download your purchased software directly from Microsoft or Apple.
If you're unable to find your activation code on our support site, please contact our support staff.